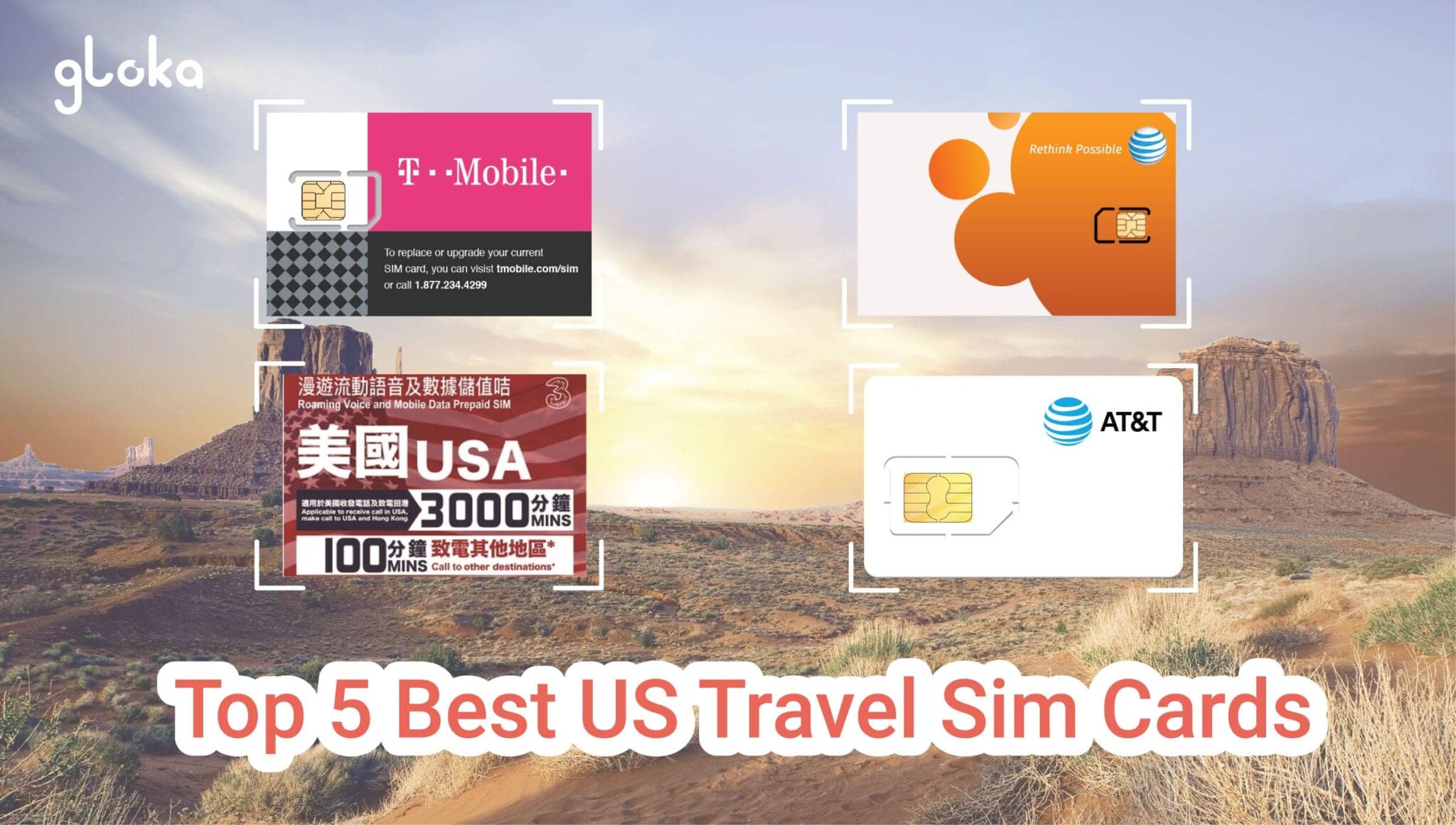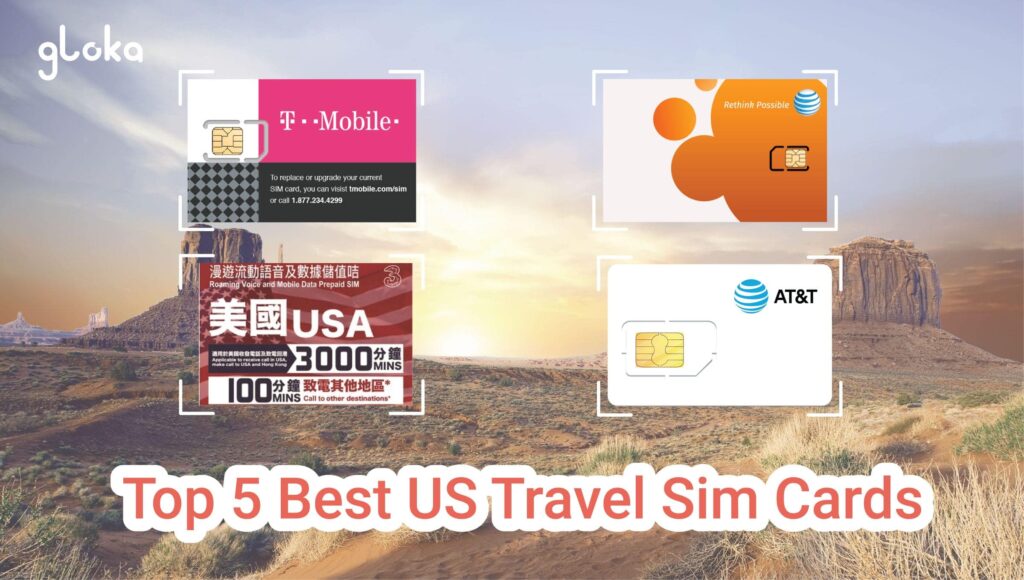 Doing research and preparing to buy a travel sim card is no stranger to travel enthusiasts, especially for those who are about to have a trip to an expensive country such as the United States. The best US travel sim cards list is definitely a topic of great interest to learn. The top 5 best US travel sims list below will help you choose a sim that best suits your needs. Moreover, the US travel sims listed below can be easily purchased in Vietnam at a lower price than in the US and have the same quality. How cool is that!
US travel sim will be divided into two groups, local US sim cards from big carriers such as T-Mobile/ AT&T and roaming sim cards.
Group 1: Local US sim card
Local US sim cards are products from T-Mobile and AT&T. Thanks to widespread signals and priority access on their own cell towers, this type of sim has good signal quality as well as faster mobile internet connectivity. Plans also include full features of calling, messaging and 4G access. It's convenient for you to stay in touch during your stay in the US. Here are the best local US sim cards from the two big US carriers T-mobile and AT&T.
1. US travel sim card T-Mobile – Unlimited plan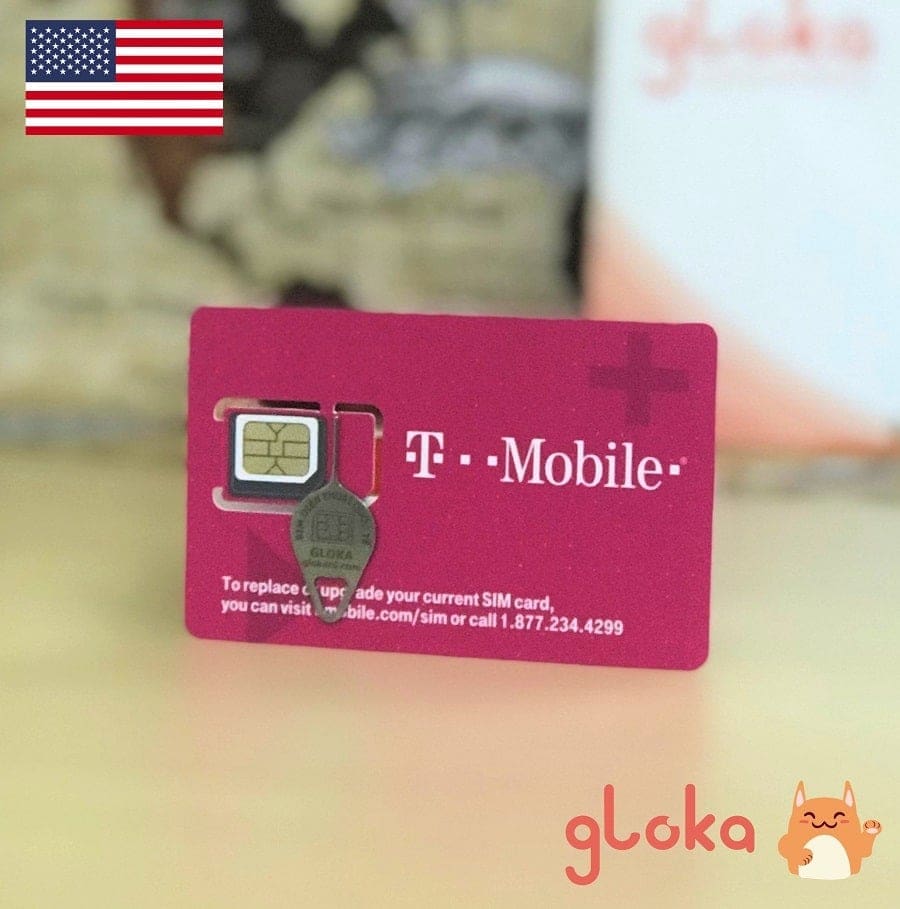 T-Mobile travel sim card includes unlimited calling, texting, and unlimited 5G/ 4G internet access in the US*. It also supports sharing unlimited mobile data to other devices – the shared devices have internet access at 3G speed (500kbps).
Offer: you will get Stateside international talk feature** that is worth $15/month for free if you purchase this plan at Gloka.
Note:
*when you exceed the capacity of 50GB/month, your priority to access the network will be reduced in case the mast is congested. When the mast is clear, high-speed internet access will be back to normal.
**Comes with unlimited calls/ texts to mobile and landline in 70+ countries from the US. See details here.
There are flexible packages from 3 days to 60 days, depending on the length of your trip, you can choose the right package to save costs.
In case your trip to the US extends for some more days, don't worry, you can easily ask the seller to extend the card's duration for you. However, there is one point to note: Because this is a travel-only sim, the sim's phone number will automatically be changed after the extension. Although this is somewhat inconvenient, it is not a serious problem for short-term trips considering the money you save by buying this plan.
If you are looking for a US sim that you can top up on your own and keep the phone number from changing, check out these sim cards. 
2. US prepaid sim card AT&T – Unlimited plan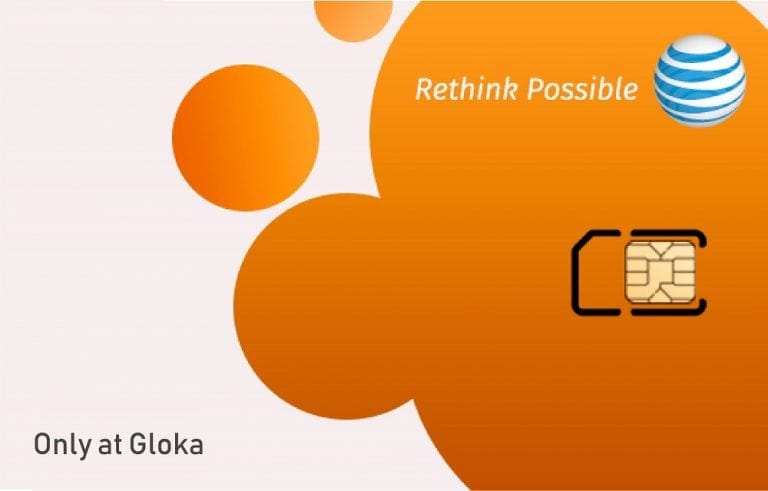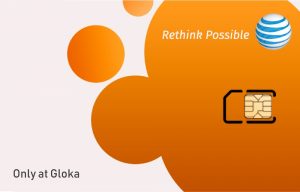 US travel sim AT&T: this sim card includes unlimited calling and texting features within the US (excluding international calls from the US), unlimited 4G LTE speed internet access (fair usage: 22GB*). However, due to the regulations of the carrier, the sim will not support the hotspot sharing feature for other devices.
This travel sim card also has a validity extension service, as long as you ask for a refill at least 2 days before the plan ends. 
Note: 
*If your mobile data usage exceeds 22 GB, during periods of congestion, you may experience reduced data speeds and increased latency as compared to other users using the same cell site. Speed will be back to normal when the towers are free from congestion.
There are 5 days to 90 days packages you can choose from:
Group 2: Roaming sim card 
The US roaming sims for travel have 2 types: type 1 is sim cards that have mobile data but do not support calling or text messages; type 2 is sim cards that support calls/ texts/ data but the phone numbers are from HongKong, the UK, or any carriers that support roaming in the US.
This will lead to some inconveniences when you are in the US such as the number of minutes and messages will be limited, your family members in the US will pay high fees making international calls to your non-US phone number. However, these types of roaming sims are still chosen because they have good prices, are convenient and are easy to use (just insert the sim into the device when you arrive and turn on data roaming to use it right away). These sim cards are suitable for those who have short trips, are not heavy internet users, and want to save money on the trip.
3. US travel sim card Three Hongkong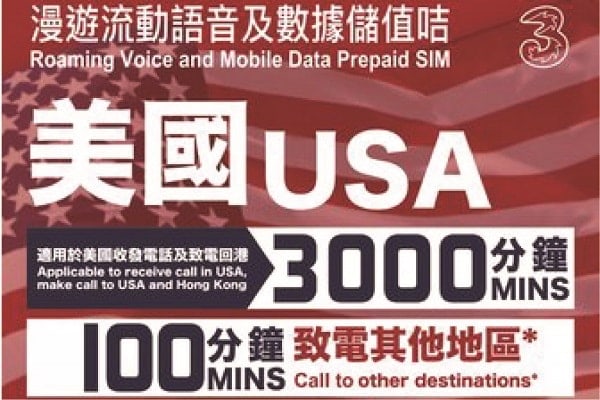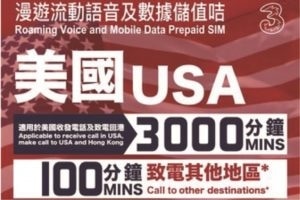 Sim Hồng Kong roaming sang Mỹ: bạn sẽ có 3000 phút nghe gọi đến các đầu số Mỹ và Hồng Kong,100 phút gọi về Việt Nam, 8GB đầu internet tốc độ cao (sử dụng hết 8GB tốc độ giảm xuống còn 2G 128kbps). Sim có hỗ trợ tính năng chia sẻ hotspot và có thời hạn sử dụng 30 ngày. Tuy nhiên, sim này sẽ có đầu số Hong Kong (+852), do đó người thân tại Mỹ gọi cho bạn sẽ bị tính phí quốc tế như gọi đi Hongkong.
Mặc dù sim này có đầy đủ tính năng nghe gọi và truy cập internet, tuy nhiên không giống như sim chính hãng của T-mobile hay AT&T, loại sim này chỉ có một gói sử dụng là 30 ngày, và bạn sẽ không thể gia hạn thêm sau khi sim hết hạn cũng như sẽ phải trả phí cho khoảng thời gian không sử dụng đến nếu bạn ở Mỹ dưới 30 ngày.
This is a Hong Kong sim card roaming to the US. You will have 3000 minutes of calls/ receive calls to the US and Hong Kong numbers, 100 minutes of international calls*, 8GB of high-speed internet data (if 8GB is used up, speed reduced to 2G speed – 128kbps). The sim supports hotspot sharing.
This sim will have a Hong Kong number (+852), so keep in mind that people who call this phone number will bear high international call fees.
Note:
*to these countries: Vietnam, China, Japan, Korea, Taiwan, Macau, Indonesia, Singapore, Malaysia, and Thailand
Although this sim has full features to make calls and access the internet, unlike the local T-mobile or AT&T sims, this sim only has a 30-day usage plan, and you will not be able to extend the card's validity when the plan ends. 
4.

US data travel sim card

 W-Card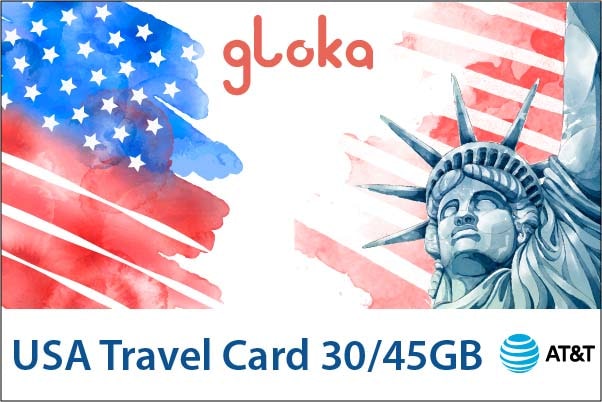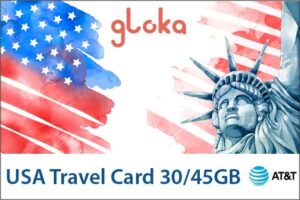 This is also a roaming sim card to the US, it only provides data features to serve the needs of internet access. It does not support offline calling, you can use applications such as Facetime, Whatsapp, etc… to make calls. Since it's a data sim card, it's quite easy to activate and use, just insert it into your mobile device and you can access the internet right away without having to manually activate it.
There are 2 packages for you to choose from as follows:
30GB data plan: you will have 3GB of 4G speed internet data to use per day (if 3GB is used up, the internet then stops and resumes the next day), hotspot sharing is supported. The sim card's validity is 10 days from when it is inserted into a device. 
45GB data plan: you will have 3GB of 4G speed internet data to use per day (if 3GB is used up, the internet then stops and resumes the next day), hotspot sharing is supported. The sim card's validity is 15 days from when it is inserted into a device.  
Overall, all types of roaming sims have the same advantage of being easy to activate and use, with low prices. The downsides here are they whether not support calls/ texts or have moderately low data allowance compared to the local sim cards. Another minus point of roaming sims is that the signal and speed are not as good as the local ones. However, they are quite suitable for short trips and for those who only need a data sim card with a cheap price.
Although the costs are higher than the roaming sim, the local sim cards T-mobile / AT&T have all the features and are not limited regarding data allowance. So if you are a heavy internet user and looking for a better quality sim card, these are the best choices. 
Copyright notice: You may not copy, reproduce, distribute, publish, display, perform, modify, create derivative works, transmit, or in any way exploit any such content, nor may you distribute any part of this content over any network, including a local area network, sell or offer it for sale, or use such content to construct any kind of database.  
Author
Gloka
Sources:
T-Mobile, AT&T, Verizon, Sprint, Wikipedia, Speedtest